February Safety Training
Each week, Filco Carting supervisors instruct and review safety topics with all the drivers and helpers. According to the Bureau of Labor Statistics, Refuse & recycling collection is the 5th most dangerous profession in the U.S. Making safety one of our highest priorities.
This past Thursday was "Safety Thursday" Filco's monthly safety training meeting, hosted at our Safety Training Facility. The multiple sessions were instructed by Filco Carting's Safety Officer Doug Carroll & Joshua Eisenstein.
This month's safety topics were Filco Carting's Drug & Alcohol policy, Fire Extinguisher use & the most common causes for automobile accidents, and how to prevent them.
Learn more about our commitment to safety.
Our New Uniforms Have Arrived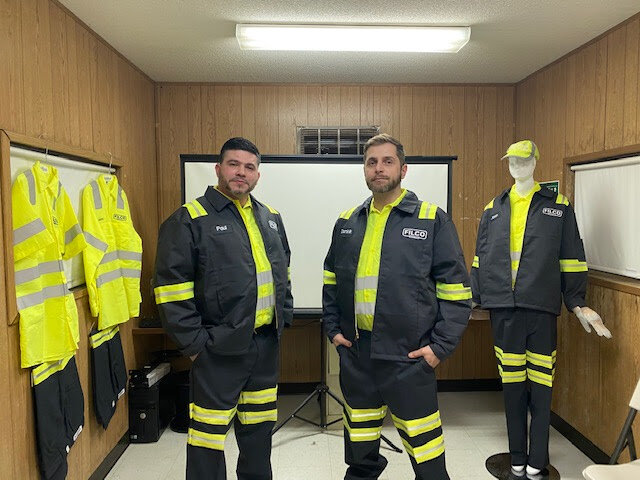 Filco Carting Corp.'s commitment to the Health & Safety starts with ensuring our service teams have the best tools, and gear for the work they do. Filco Carting Corp. has partnered with CINTAS®, the uniform experts, for our 2020 uniform.
All of our Drivers & Helpers were introduced to their new uniforms. Each team member had been measured for their choice fit of new custom uniforms.
The new uniform offers more reflective materials sewn in a way that makes motorists and pedestrians better able to identify a human outline from further away. Look out for Filco's Drivers & Helpers in their new uniforms.
Filco Carting Corp.
Reliable. Smart. Safe.
Waste Collections Solutions
718-456-5000
filcocarting.com
Exceeding New York City Standards!